Read the funny Swim Meet joke in Blonde Jokes to make you laugh out loud :) See how long you can go with a straight face :| after seeing the Swim Meet joke at BasicJokes.com!
Swim Meet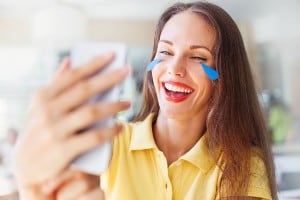 Swim Meet Joke
What's The Joke Swim Meet?
A blonde, a brunette, and a redhead all enter a swim meet. The gun goes off, and the brunette quickly captures first, with the redhead coming in second. An hour later, the blonde emerges from the pool and complains to the judges that while she was doing the breast stroke, the others were using their arms.
More Jokes