Read the funny The Wrong Way joke in Lookin' Good to make you laugh out loud :) See how long you can go with a straight face :| after seeing the The Wrong Way joke at BasicJokes.com!
The Wrong Way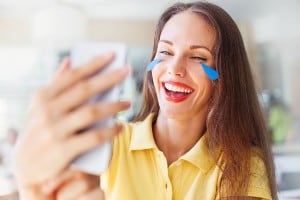 The Wrong Way Joke
What's The Joke The Wrong Way?
A senior citizen was driving down the freeway when his wife called his cell phone.

"Herman, I just heard on the news that there's a car going the wrong way on Route 280. Please be careful!"

"It's not just one car," said Herman, "It's hundreds of them!"
More Jokes