Read the funny Gone Camping joke in Men/Women to make you laugh out loud :) See how long you can go with a straight face :| after seeing the Gone Camping joke at BasicJokes.com!
Gone Camping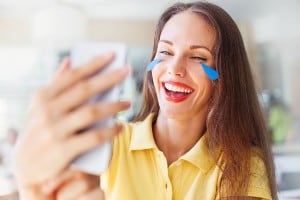 Gone Camping Joke
What's The Joke Gone Camping?
A blonde, a brunette and a redhead go camping for the weekend. The brunette brings food so they can eat, the red head brings water so they can drink and the blonde brings a car door, so if she gets hot she can roll down a window.
More Jokes