Read the funny Adam and Eve joke in Something Funny to make you laugh out loud :) See how long you can go with a straight face :| after seeing the Adam and Eve joke at BasicJokes.com!
Adam and Eve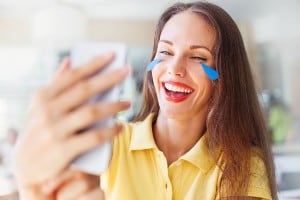 Adam and Eve Joke
What's The Joke Adam and Eve?
Heaven was getting a bit crowded, so Peter began giving quizzes to see who should get in. A man ascended to heaven, and came to the gates.

"Who was the first man?" asked Peter.

"Adam."

"That's correct. Enter." Soon another man came along.

"Where did Adam and Eve live?"

"Eden."

That's correct. Enter." Then Mother Theresa came along.

"Ooh, I'll have to give you a hard one. What did Eve say when she met Adam for the first time?"

"Mmm, that IS a hard one."

"Enter."
More Jokes