Read the funny Blonde on Fire joke in Something Funny to make you laugh out loud :) See how long you can go with a straight face :| after seeing the Blonde on Fire joke at BasicJokes.com!
Blonde on Fire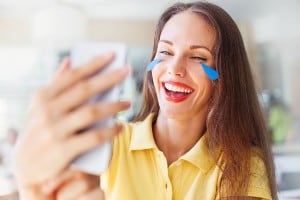 Blonde on Fire Joke
What's The Joke Blonde on Fire?
A blonde's house was on fire. She called 911 and started screaming, "Help me, please! My house is burning! Hurry!"

The operator said, "Okay, calm down and we'll be there soon. How do we get to your house?"

The blonde answered, "Duh, in that big red truck!"
More Jokes