The Joke Construction Ear
Read the funny Construction Ear joke in Something Funny to make you laugh out loud :) See how long you can go with a straight face :| after seeing the Construction Ear joke at BasicJokes.com!
Construction Ear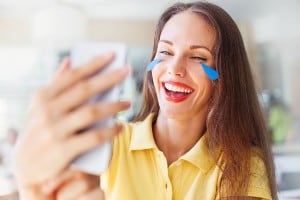 Construction Ear Joke
What's The Joke Construction Ear?
A construction worker accidentally cuts off one of his ears with an electric saw.

He calls out to a guy walking on the street below, "Hey, do you see my ear down there?"

The guy on the street picks up an ear, "Is this it?"

"No," replies the construction worker, "mine had a pencil behind it."
More Jokes