Read the funny Two Spoons joke in That Is Gross to make you laugh out loud :) See how long you can go with a straight face :| after seeing the Two Spoons joke at BasicJokes.com!
Two Spoons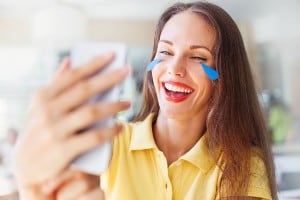 Two Spoons Joke
What's The Joke Two Spoons?
At a restaurant, one of the customers notices that all of the waiters have two spoons in their vest pockets. A waiter explains, "We see that the most frequently dropped silverware is spoons, therefore we keep them for replacement."

Then the customer notices a string hanging out of all the waiters' flies. "The string is for us to go to the bathroom," explains the waiter. "That way, when we pull it, it shoots and aims straight, and we don't need to use our hands."

The customer asks, "Well, that's how you get it out, but how do you get it back in?"

The waiter replies, "Well, that's another reason we carry the spoons."
More Jokes