The Joke Blonde Locked Out
Read the funny Blonde Locked Out joke in Travel & Car Jokes to make you laugh out loud :) See how long you can go with a straight face :| after seeing the Blonde Locked Out joke at BasicJokes.com!
Blonde Locked Out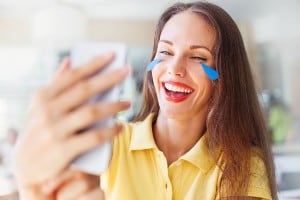 Blonde Locked Out Joke
What's The Joke Blonde Locked Out?
A blonde walks into a gas station and says to the manager, "I locked my keys in my car. Do you have a coat hanger or something I can stick through the window to unlock the door?"

The manager gives the blonde a bent coat hanger.

A few minutes later, he goes out to check on her. As her approaches the blonde working the hanger in window, he notices another blonde inside the car, coaching "No, no! A little to the left."
More Jokes