Read the funny Blonde Diet joke in Blonde Jokes to make you laugh out loud :) See how long you can go with a straight face :| after seeing the Blonde Diet joke at BasicJokes.com!
Blonde Diet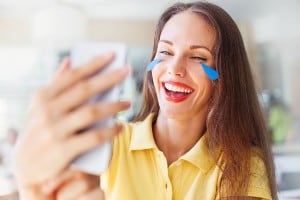 Blonde Diet Joke
What's The Joke Blonde Diet?
There was blonde who wanted to go on a diet. She went to the doctor and asked for his advice. He said that she was going to go on a diet for three days

"Eat anything and everything you want for the first two days of your diet. Then skip the third day."

So the blonde went home and ate anything and everything she wanted for the first two days, then she skipped the third day.

The next day she went back to the doctor and he asked her, "How is your diet?"

She said, "Well, the first two days were easy but that third day was hard. Doing all that skipping made me really tired."
More Jokes