Read the funny Positions joke in Blonde Jokes to make you laugh out loud :) See how long you can go with a straight face :| after seeing the Positions joke at BasicJokes.com!
Positions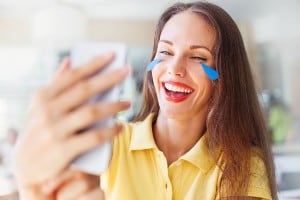 Positions Joke
What's The Joke Positions?
Three women were at the doctor's office for the second trimester check up. The first woman, a brunette, said that she was sure that she would have a girl because when she made love to her husband, she was on top! The second affirmed with certainty that she would have a boy, because she was on bottom. The blonde grabbed her head between her hands.

"Oh, crap! Puppies."
More Jokes