Read the funny Golf Balls joke in Something Funny to make you laugh out loud :) See how long you can go with a straight face :| after seeing the Golf Balls joke at BasicJokes.com!
Golf Balls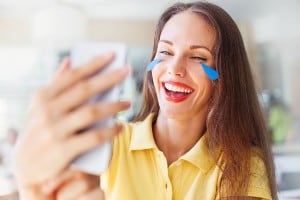 Golf Balls Joke
What's The Joke Golf Balls?
A man asks an attractive woman on the golf course if she'd like to play a round with him. She wins by four strokes.

Sensing the guy's embarrassment, the woman offers to take him to the parking lot and give him head in her car to make him feel better.

For the rest of the week, they play together every morning. The woman wins by four or five strokes each time and then goes down on him in the parking lot. On Friday, he invites her to his house for a romantic dinner.

That evening, they have a lovely meal and move to the couch to fool around. The woman pulls away and says, "That's it -- stop, wait -- I must confess something to you. I'm a transvestite. I'm really a man!"

"You son of a bitch!" the guy exclaims. "You've been hitting off the women's tee all week!"
More Jokes