Read the funny Taxed Blonde joke in Blonde Jokes to make you laugh out loud :) See how long you can go with a straight face :| after seeing the Taxed Blonde joke at BasicJokes.com!
Taxed Blonde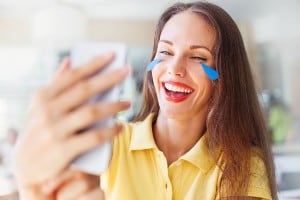 Taxed Blonde Joke
What's The Joke Taxed Blonde?
A blonde walks into a drugstore and purchases a pack of condoms. "That will be $1.08, please," says the clerk.

"What are the eight cents for?" asks the blonde. "It says one dollar right here on the packaging."

"Tax," replies the clerk.

"Gee," says the blonde, "I thought you just rolled them on and they stayed put."
More Jokes