Read the funny Pancakes joke in Dirty Jokes to make you laugh out loud :) See how long you can go with a straight face :| after seeing the Pancakes joke at BasicJokes.com!
Pancakes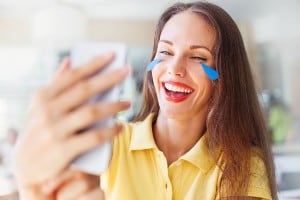 Pancakes Joke
What's The Joke Pancakes?
Two brothers went downstairs for breakfast, where their mother was cooking.



"What do you want for breakfast?" asked the mother.



"Sh*t, I want some f*cking pancakes," said the first brother.



The mother slapped him across the face.



"We don''t talk like that in this house. Now, how about you, son? I hope you''ve learned a lesson from your brother. What do you want for breakfast?"



"I''ve sure learned my lesson! You can bet your ass I don''t want any f*cking pancakes!"
More Jokes