Read the funny Phone Job joke in Dirty Jokes to make you laugh out loud :) See how long you can go with a straight face :| after seeing the Phone Job joke at BasicJokes.com!
Phone Job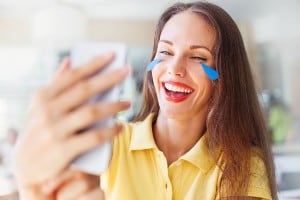 Phone Job Joke
What's The Joke Phone Job?
A blonde goes to an international message center to call her mother. When the man tells her it will be $300, she exclaims, "I don't have that kind of money, but I'll do ANYTHING to get a message to my mother."

He tells the blonde to follow him and takes her into a back room. He unzips his pants and takes out his penis. The blonde gets on her knees, brings it toward her mouth and says, "Hello? Mom?"
More Jokes