Read the funny Up or Down joke in Lookin' Good to make you laugh out loud :) See how long you can go with a straight face :| after seeing the Up or Down joke at BasicJokes.com!
Up or Down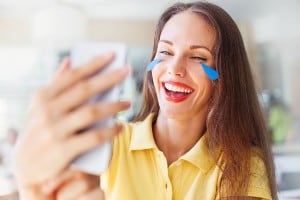 Up or Down Joke
What's The Joke Up or Down?
An elderly couple sets sail on a romantic cruise. Unfortunately, as the ship leaves the dock, the wife's hearing aid falls out and rolls overboard. Then, the old couple find bunk beds in their suite. The husband sourly thinks, "Damn! She can't hear a thing AND no sex for a week!"

That night, the husband taps his wife on the shoulder and asks, "Up or down?"

She immediately throws him on the bed and makes love to him.

Night after night, she repeats this behavior every time he asks "up or down?"

When they get home, the husband goes out shopping for bunk beds to keep things spicy.

The wife returns with her new hearing aid and finds the bunk beds in the bedroom. "What in the hell did you get bunk beds for?"

"Every night I asked you 'up or down,' you made wild passionate love to me. I thought they turned you on."

"Is that what you were saying? I thought you were asking 'f**k or drown!'"
More Jokes