Read the funny Viagra Coffee joke in Lookin' Good to make you laugh out loud :) See how long you can go with a straight face :| after seeing the Viagra Coffee joke at BasicJokes.com!
Viagra Coffee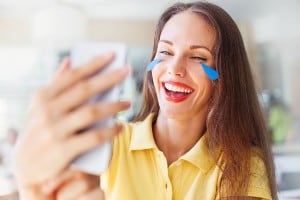 Viagra Coffee Joke
What's The Joke Viagra Coffee?
An elderly woman goes to the doctor for a checkup. She says, "Doctor, I haven't had sex for years now, and I was wondering how I can increase my husband's sex drive."

The doctor asks, "Have you tried to give him Viagra?"

The lady frowns. "Doctor, I can't even get him to take aspirin when he has a headache."

The doctor says, "Crush the Viagra into a powder. When you are giving him coffee, stir it in. He won't notice a thing."

Weeks later the old lady returns. The doctor asks, "How did it go?"

"Terrible, doctor, terrible. I did as you said, and he got up and ripped his clothes off right there. We made mad love on the table, and it was the best sex I've had in 25 years."

"Then what is the problem?"

"Well," she says. "I can't ever show my face in the diner again."
More Jokes