Read the funny Bank Robbers joke in That Is Gross to make you laugh out loud :) See how long you can go with a straight face :| after seeing the Bank Robbers joke at BasicJokes.com!
Bank Robbers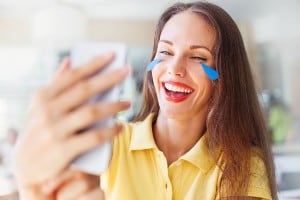 Bank Robbers Joke
What's The Joke Bank Robbers?
Three robbers break into a bank, but when they open the safe, there's no money, only boxes. One robber opens a box and finds cups full of yogurt.

"We didn't find any money, but we got something to eat," he tells his partners. They eat their fill and leave.

The next morning's newspaper reads: "World's Largest Sperm Bank Robbed."
More Jokes