Read the funny Hold the Mayo joke in Dirty Jokes to make you laugh out loud :) See how long you can go with a straight face :| after seeing the Hold the Mayo joke at BasicJokes.com!
Hold the Mayo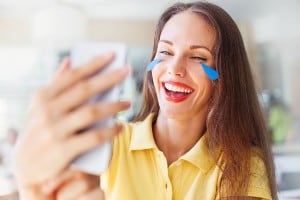 Hold the Mayo Joke
What's The Joke Hold the Mayo?
Two college roommates are about to go to bed. The guy in the top bunk has his girlfriend sleeping over. To try and keep quiet, they devise a code. His girlfriend will say "tomato" if she wants him to go slower and "lettuce" for him to go faster. As they begin to have sex, the girl starts to moan, "Lettuce, lettuce, tomato, tomato!" The roommate on the bottom bunk wakes up the next morning and says, "Stop making sandwiches at night. You got mayonnaise in my eye!"
More Jokes