Read the funny Eating Right joke in Doctor Jokes to make you laugh out loud :) See how long you can go with a straight face :| after seeing the Eating Right joke at BasicJokes.com!
Eating Right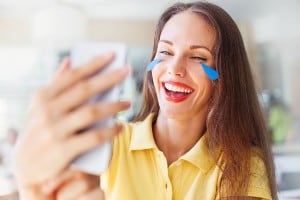 Eating Right Joke
What's The Joke Eating Right?
A man visits his doctor with celery stalks stuck in each ear and a carrot stick up each nostril.

He mumbles, "Doc, I'm just not feeling well."

The doctor replies, "Maybe you're not eating right."
More Jokes