Read the funny Rare Disorder joke in Doctor Jokes to make you laugh out loud :) See how long you can go with a straight face :| after seeing the Rare Disorder joke at BasicJokes.com!
Rare Disorder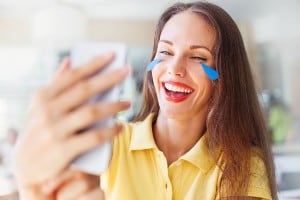 Rare Disorder Joke
What's The Joke Rare Disorder?
A man sees a growth coming out from the center of his forehead and consults with a specialist who tells him he has a rare genetic disorder and what's happening to him is that a penis is growing out of his head. He is told that his life is not in danger, but it's inoperable due to its extensive root system. He is told to wear a hat and that it could be a whole lot worse.

"How can you say that? Every morning when I comb my hair or shave, I'm going to see a dick sticking out of my forehead. Do you know what that's gonna do to my ego?"

"You won't see anything," the doctor says. "Your balls will be in your eyes."
More Jokes