The Joke God Made Eve First
Read the funny God Made Eve First joke in God Jokes to make you laugh out loud :) See how long you can go with a straight face :| after seeing the God Made Eve First joke at BasicJokes.com!
God Made Eve First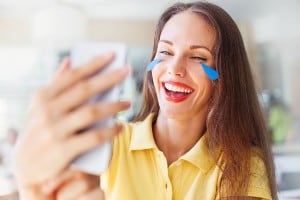 God Made Eve First Joke
What's The Joke God Made Eve First?
In this world God made Eve first and one day he came to the Garden to check on her. So he asks her how is everything going. Eve says everything is wonderful except one thing-the third breast he gave her it is a real pain in the ass. When she is playing with her breast she only has two hands and when she is running she can only hold up two breasts--could he please do something to help her?

So God says no problem-he reaches down and pulls the breast off and tosses it under a bush. Eve is very thankful.

When God checks in on Eve a while later she is happy with her breasts but is lonely. She points out that all the animals have a partner to be with so why can't she.

"Well," God says, "When I made you I used all the human parts I had there is nothing left to make a man with. I'm sorry, but there's nothing I can do."

Well, Eve says, what about the useless tit that you threw under the bush?
More Jokes