Read the funny Jesus and Moses joke in God Jokes to make you laugh out loud :) See how long you can go with a straight face :| after seeing the Jesus and Moses joke at BasicJokes.com!
Jesus and Moses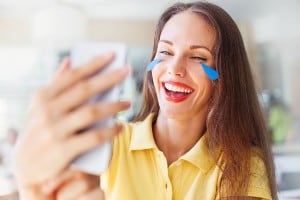 Jesus and Moses Joke
What's The Joke Jesus and Moses?
Jesus and Moses are walking along the beach when Moses says, "You know what? I'm going to try and part the ocean again." He throws his hands in the air and, magically, the ocean parts.

Jesus sees this and says, "I'm going to try to walk on water again." He walks up to the water, takes a step on top and sinks.

Moses says, "Try it again, Jesus. It's been a while." Jesus tries again, and once more, he sinks.

Jesus comes out of the water and says, "I know what the problem is. When I walked on water before, I didn't have holes in my feet."
More Jokes