Read the funny A Night's Sleep joke in Little Johnny to make you laugh out loud :) See how long you can go with a straight face :| after seeing the A Night's Sleep joke at BasicJokes.com!
A Night's Sleep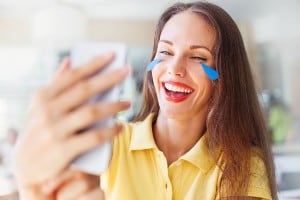 A Night's Sleep Joke
What's The Joke A Night's Sleep?
On a long walk in the woods, Johhny found himself out late and decided to look for a place to rest the night. He finally found a hut in the middle of the woods and knocked on the door. An old man answered, and he agreed to give Johhny a bed for the night on one condition: the man's teenaged daughter would be in the other bed, and Johnny was not to touch her or disturb her sleep in any way. Johnny agreed, but changed his mind when he saw how beautiful the sleeping girl was and, while she didn't respond to his caresses, she didn't push him away either.
The next morning, Johnny awoke alone, but he figured the girl had gone to do her chores and he eagerly awaited her return. Instead the old man walked in, wiping the tears from his eyes. "What's wrong?" asked Johnny. "Oh, I've just come back from the cemetery -- we had my little girl's funeral this morning. But thank you so much for sitting up with her body last night."
More Jokes