The Joke Food for the Hungry
Read the funny Food for the Hungry joke in Men/Women to make you laugh out loud :) See how long you can go with a straight face :| after seeing the Food for the Hungry joke at BasicJokes.com!
Food for the Hungry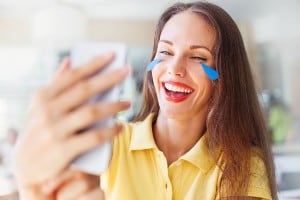 Food for the Hungry Joke
What's The Joke Food for the Hungry?
Three drifters are roaming the countryside for some time. They come upon a small farmhouse with crops planted around it. They are very hungry, thirsty, and tired so the first guy suggests they steal some food.

The second says they should ask for food, so he then goes up and knocks on the door and an old, ugly lady answers. He asks for food and she agrees - but only under one condition. They must have sex with her.

The first drifter says no, the lady is too ugly, and goes back into the woods.

The third guy is very hungry and agrees. He enters the cottage and goes into a corner near a pile of corn to transact his business with the old lady. The old lady is ready, but the guy says he'll only do it if she's blindfolded.

So she puts on a blindfold and bends over. Quickly the guy grabs an ear of corn and sticks it inside the old lady, then throws it out the window. The woman says, "Again," and the man does the same thing. Satisfied, she gives the man some food and he leaves. As he is walking out of the farmhouse, he comes upon the other two guys.

"Guess what?" the first guy says, "while you screwed that old hag we found two ears of cream corn!"
More Jokes