Read the funny Nudist Camp joke in Men/Women to make you laugh out loud :) See how long you can go with a straight face :| after seeing the Nudist Camp joke at BasicJokes.com!
Nudist Camp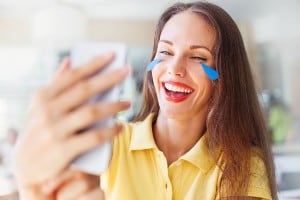 Nudist Camp Joke
What's The Joke Nudist Camp?
A guy joined a nudist camp and when he told his mom she didn't believe him. So he sent her a picture of his top half. A week later his grandma wanted a picture but he accidently sent the bottom half. Knowing she had bad eyesight, he didn't think much of it.

A week later his grandma wrote a letter saying, that she didn't like his haircut, because it made his nose look too big.
More Jokes