Read the funny 2 Canadian Guys joke in Nationality Jokes to make you laugh out loud :) See how long you can go with a straight face :| after seeing the 2 Canadian Guys joke at BasicJokes.com!
2 Canadian Guys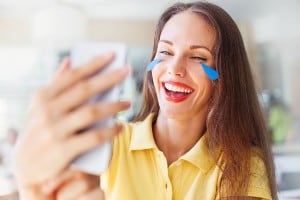 2 Canadian Guys Joke
What's The Joke 2 Canadian Guys?
Two Canadian guys, Mike and Rob were on the roof, laying tile, when a sudden gust of wind came and knocked down their ladder.

"I have an idea," said Mike. "We'll throw you down, and then you can pick up the ladder."

"What, do you think I'm stupid? I have an idea. I'll shine my flashlight, and you can climb down on the beam of light."

"What, do you think I'm stupid? You'll just turn off the flashlight when I'm halfway there."
More Jokes