Read the funny Photo Trap joke in Police Business & Military Jokes to make you laugh out loud :) See how long you can go with a straight face :| after seeing the Photo Trap joke at BasicJokes.com!
Photo Trap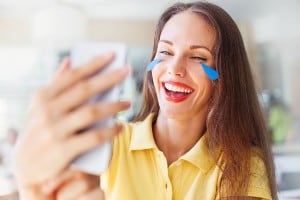 Photo Trap Joke
What's The Joke Photo Trap?
A motorist gets caught in an automated speed trap that photographs his car.

He later receives a ticket in the mail for $40 with a photo of his car.

Instead of payment, he sends the police department a photograph of $40.

A few days later, he gets a letter from the police department with a picture of handcuffs.
More Jokes