Read the funny Blonde Cruise joke in Something Funny to make you laugh out loud :) See how long you can go with a straight face :| after seeing the Blonde Cruise joke at BasicJokes.com!
Blonde Cruise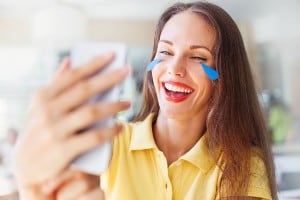 Blonde Cruise Joke
What's The Joke Blonde Cruise?
A blonde sees a posting on a bulletin board that says, "Cruise -- Only $5."

She goes to the address on the back and hands the receptionist $5. The receptionist nods to a burly man reading a newspaper. He walks over to the blonde and knocks her unconscious.

The blonde wakes up tied to a log floating down river. To her right, she sees one of her blonde friends. "Do you think they're going to serve food on this trip?" she asks.

The other blonde replies, "They didn't last year."
More Jokes