Read the funny That Damn Ham joke in Something Funny to make you laugh out loud :) See how long you can go with a straight face :| after seeing the That Damn Ham joke at BasicJokes.com!
That Damn Ham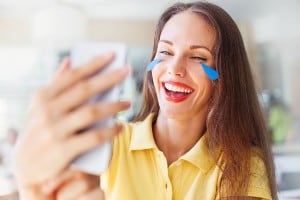 That Damn Ham Joke
What's The Joke That Damn Ham?
A preacher's wife goes to the butcher.

The butcher asks if she'd like to try some damn ham.

The preacher's wife is shocked. The butcher explains that "Dam Ham" is the brand name of the meat and shows her the packaging with the beaver and dam logo.

That night, the preacher asks, "What's for dinner?"

His wife says she bought some damn ham from the butcher. The preacher scolds his wife for using such language in their home. She explains the "Dam Ham brand name and their logo.

At the dinner table, the preacher asks his 16-year-old son to pass him the "Dam Ham."

The son replies, "I'll pass the damn ham if you pass me the muthaf**kin' mashed potatoes."
More Jokes