The Joke Deadly Golf Trap
Read the funny Deadly Golf Trap joke in Sports Jokes to make you laugh out loud :) See how long you can go with a straight face :| after seeing the Deadly Golf Trap joke at BasicJokes.com!
Deadly Golf Trap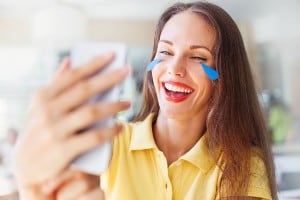 Deadly Golf Trap Joke
What's The Joke Deadly Golf Trap?
Jim and Bob are golfing. Jim slices his ball deep into a wooded ravine and climbs down in search of it.

Jim spots something shiny. As he gets closer, he realizes that the shiny object is an 8-iron in the hands of a skeleton lying near an old golf ball.

Jim calls out to Bob in an agitated voice, "Hey Bob, I got trouble down here."

Bob calls out, "What's the matter Jim?"

Jim shouts back, "Throw me my 7-iron. You can't get out of here with an 8-iron."
More Jokes