The Joke Queen & Celibacy
Read the funny Queen & Celibacy joke in Sports Jokes to make you laugh out loud :) See how long you can go with a straight face :| after seeing the Queen & Celibacy joke at BasicJokes.com!
Queen & Celibacy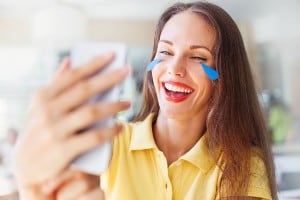 Queen & Celibacy Joke
What's The Joke Queen & Celibacy?
Long time ago, in the land of Persia there lived a powerful king and his beautiful queen. The queen was so gorgeous that the king's ministers were obsessed and craving to seduce her.

One day, the king got an invitation to visit the King of Ethiopia and left behind his queen and his kingdom. Before leaving, he asked his three ministers to take good care of his queen and all his affairs during his absence. All three pronounced their loyalty.

That night, when the queen was deep asleep the king placed a sharp blade inside her because he didn't trust his three ministers.

The following week, the king returned and summoned his three ministers to the palace. He ordered all three to strip. To the king's surprise, two of them were penisless and the third was fine. The two unfaithful ministers were immediately executed. The king praised the third minister for his loyalty and asked him what he wished.

"Aaaah, aaaaaaaaah," he replied.
More Jokes