The Joke Cookie's Revenge
Read the funny Cookie's Revenge joke in That Is Gross to make you laugh out loud :) See how long you can go with a straight face :| after seeing the Cookie's Revenge joke at BasicJokes.com!
Cookie's Revenge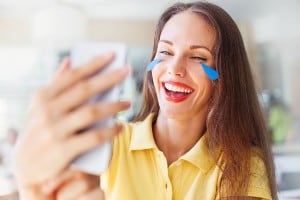 Cookie's Revenge Joke
What's The Joke Cookie's Revenge?
A woman finds out that her husband is cheating on her, so she decides to leave him a present. When he gets home, he finds an empty house, a bowl of cookies, and a video. He scarfs down the cookies, and pops in the video. On TV, he sees his wife sucking his best friend's dick. He comes in her mouth, and she immediately spits the jizz into a bowl of cookie dough. Then she turns to the camera.

"Oh, hello, I want a divorce."
More Jokes