Read the funny Chapped Lips joke in Sports Jokes to make you laugh out loud :) See how long you can go with a straight face :| after seeing the Chapped Lips joke at BasicJokes.com!
Chapped Lips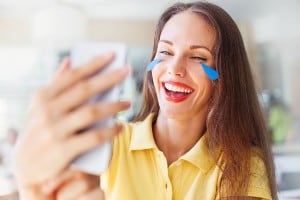 Chapped Lips Joke
What's The Joke Chapped Lips?
One roomate said to another, "Man, this morning I woke up with white crud around my mouth!"
The other roomate said, "Oh, that's my fault, I guess I missed!"
More Jokes